When you have a coed party it is difficult to find a suitable coed favor/gift for everyone. Enter the chocolate chip cookie. Who doesn't love a tasty, gourmet cookie? I've served these before at the
Italian Bridal Shower
and because they were such a big hit I knew I needed to serve them again for the
Volunteer Appreciation Dinner
.
Intimate Weddings
I doubled the recipe because I needed at least 30 cookies.
Ingredients:
4 cups all-purpose flour
1 teaspoon baking soda
1 teaspoon salt
1 1/2 cups unsalted butter, melted
2 cups packed brown sugar
1 cup white sugar
2 tablespoons vanilla extract
2 eggs
2 egg yolks
4 cups chocolate chunks
Directions:
Preheat your oven to 325*F.
Sift dry ingredients (flour, baking soda, salt) together in a seperate bowl and set aside.
In a large bowl combine the melted butter with the brown and white sugar. Then beat in the vanilla and eggs/yolks. With a rubber spatula stir in the chocolate chunks.
Place on baking sheet using a 1/4 cup measuring cup, spacing dough 3" apart. Bake for 15-17 minutes.
Tips from Loni:
I especially loved it because it called for melted butter! Let's just say I have a small problem with remembering to take my butter out of the refrigerator in order to let it become room temperature and many a disaster has happened while trying to remedy this in the microwave.... I recommend melting the butter in small increments, such as 30 seconds, and then stirring it. Repeat this till it is nice and liquidy.
The original recipe called for chocolate chips, I made them more gourmet by using Chunks. It took two grocery stores not having it, but checking online to see that my local Target carried them.
It looks like a lot, but really it's not, trust me you want this many.
I used my actual measuring cup to scoop these and a rubber spatula to get them out. If they didn't keep the shape of the measuring cup I molded it back.
I set a timer for 5 minutes when they come out of the oven to let them cool on the cookie sheet, then I move them to the cooling racks. I find if I don't set a timer I get distracted and leave them on way too long, then they are too stiff and stick to the pan.
Package your cookies in CD envelopes after they have completely cooled. Cookies are greasy, so place a piece of wax paper behind them so they don't leave grease spots on your nice white envelope.
Then wrap the envelopes in your custom printed wrappers and serve to guests! You can get the template for the stickers here or you can get the other version available on my
Printables Page
. Simply print it on shipping label paper, cut out and attach.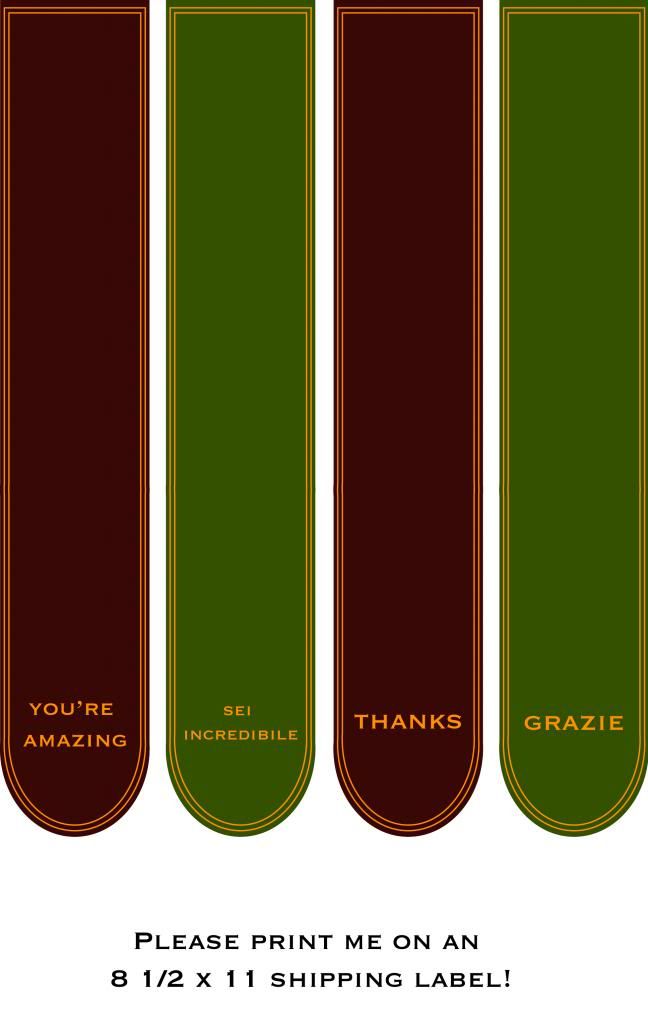 I've made these twice and both times they've been a hit!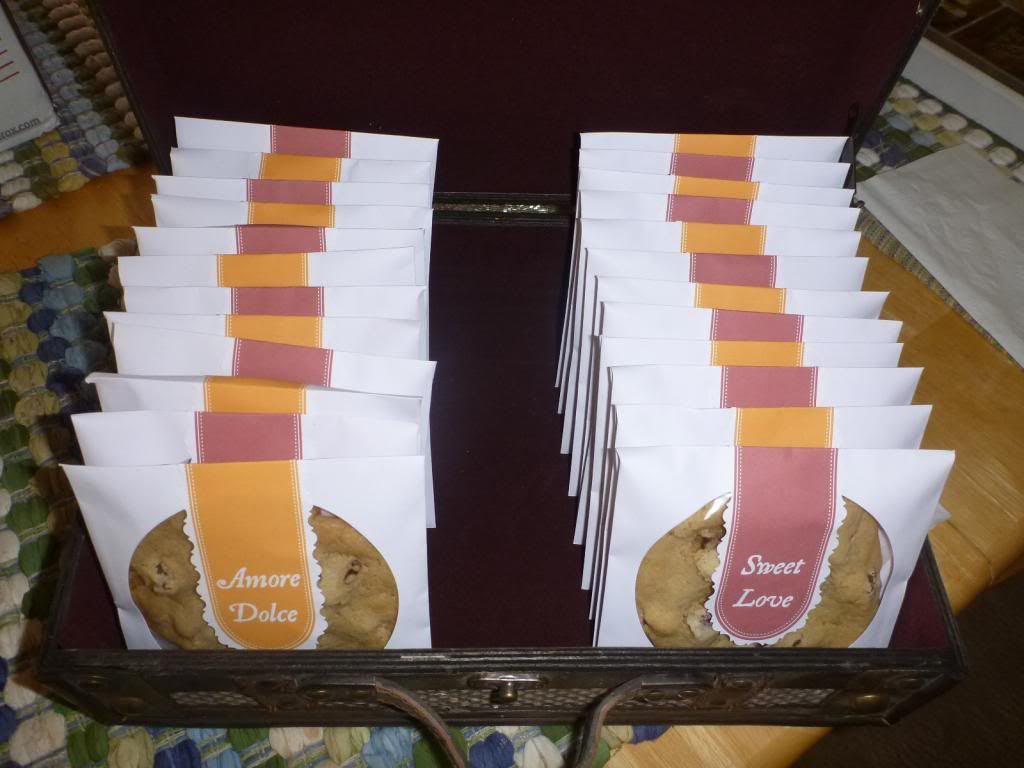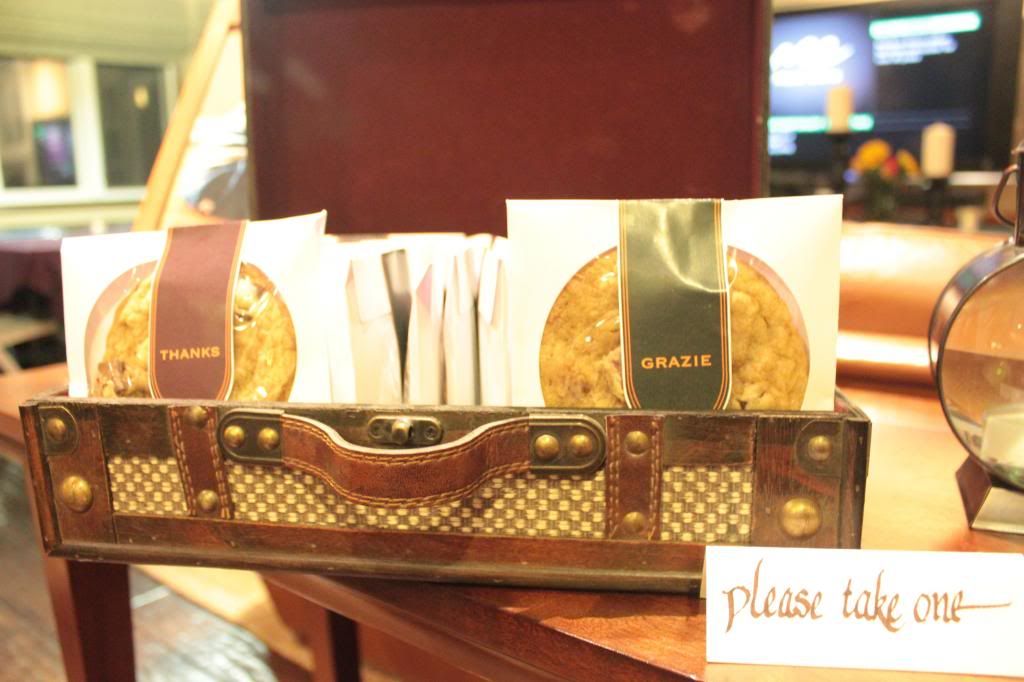 Do you have any other good coed gift ideas? I'm always loving to hear of great ideas!