A while back
I helped plan a co-ed bridal shower for my dear friends who will be getting married in a few short weeks. The original theme was "Under the Tuscan Sun," but with the party moving from day to night and becoming co-ed, it became "Fine Italian Restaurant" themed.
I used a font on the computer to design this sign, then traced it out on card-stock and cut them out.
The Hor' Dourve Table
The Hor'Dourve table was created by layering table cloths on top of boxes. We then decorated with gold flower petals (from the bride's flower girl basket, fake grapes and my candle (you may have seen these same candles in other party posts, they work great for so many occasions)!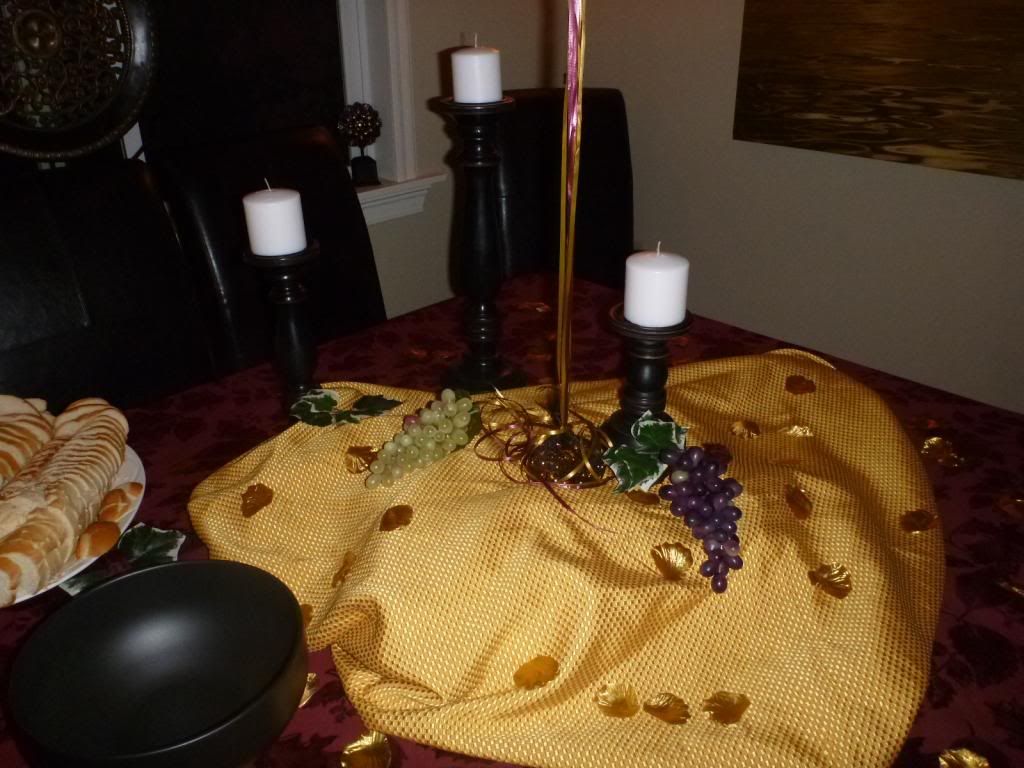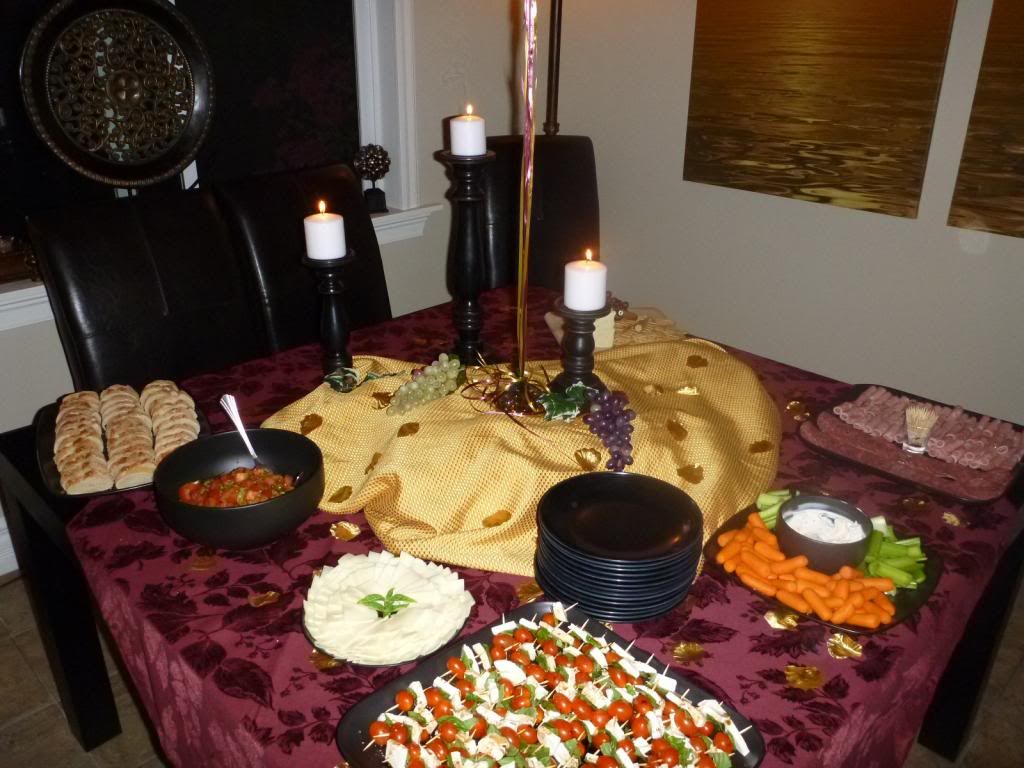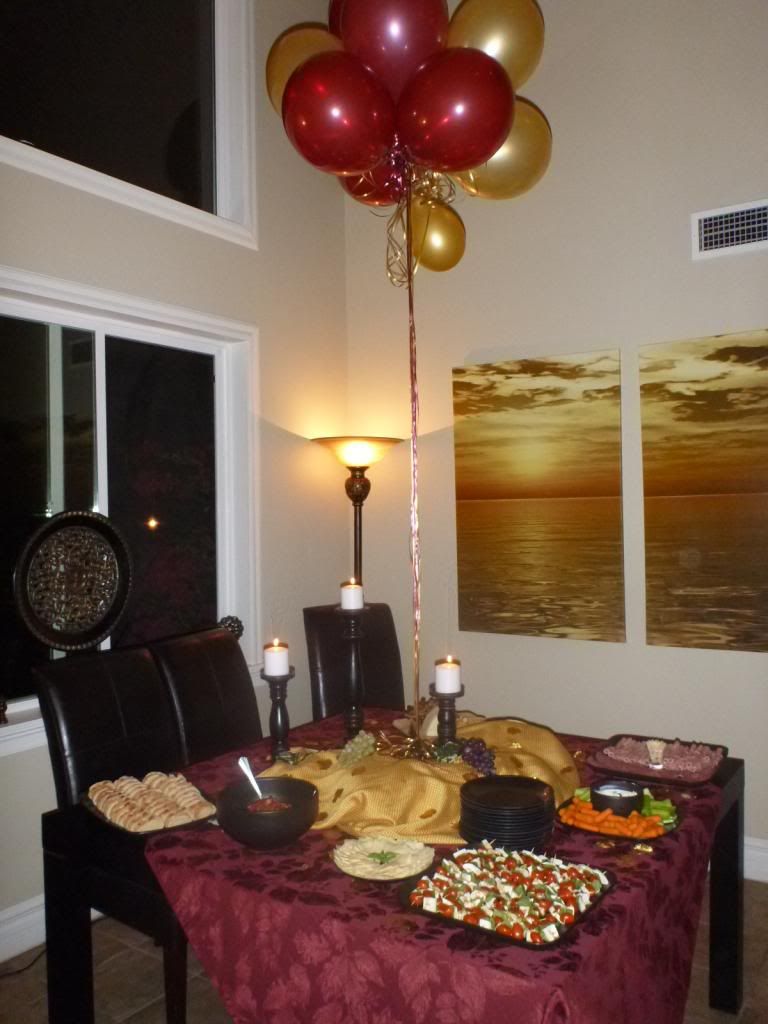 The Dining Room
We removed all of the family room furniture and turned the room into a formal dining room - like at a restaurant for the evening bridal shower.
The center pieces were composed of votive glasses that I embellished by gluing ribbon around the edge of and an upside-down wine glass with a votive on top and rose underneath.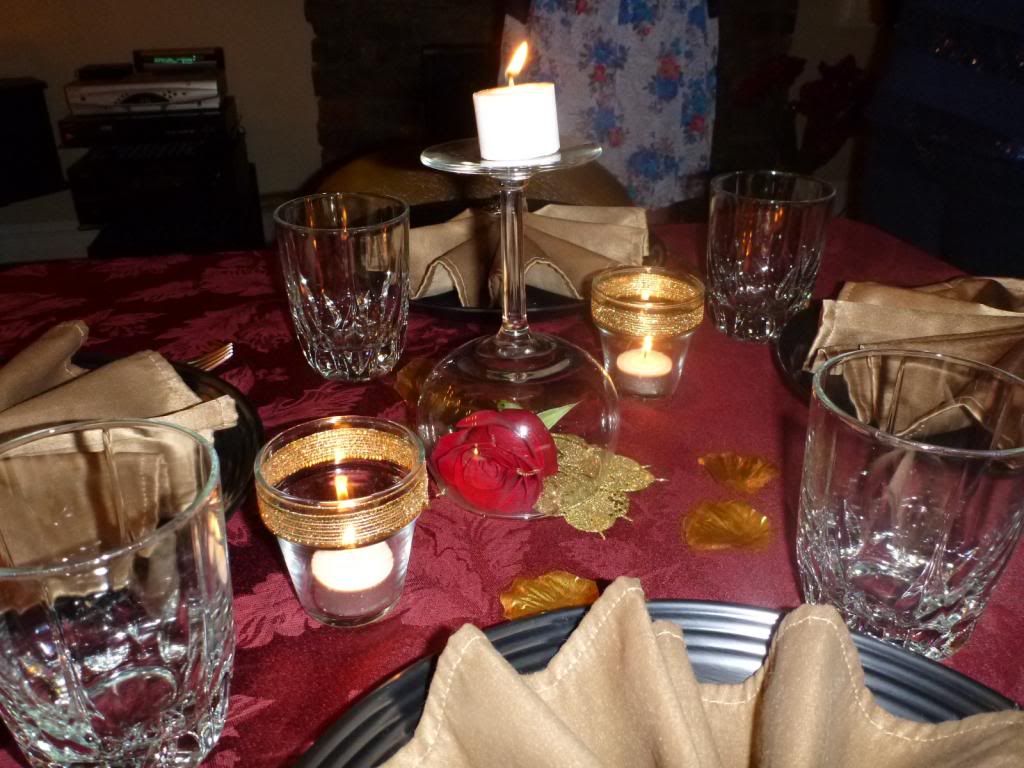 The serving buffet was composed of many of the same items at previous tables (layered tablecloth with boxes underneath, candles, grapes, pictures of the happy couple), we also added a bouquet of fresh roses and glasses of thin bread sticks.
Italian Dinner - Caesar Salad, Two Types of Pasta and Brussel Sprouts.
Dessert - Pudding & Biscotti and Cheesecake
Our evening entertainment was
this
clever game idea found on Pinterest where guests each write a suggestion for a fun date idea and then the couple reads them aloud. Boy do you get some interesting date ideas from the guys, beware!
Found these cookies on another person's blog, they turned out very tasty.
http://www.intimateweddings.com/blog/cookie-favors-diy-chocolate-chip-cookies-in-cd-sleeves/
I had my wonderful husband modify the labels that I printed out on label sheets and cut out using scrap-booking scissors, stuck the cookies in CD sleeves and wrapped the sticker across the front and back - securing it closed.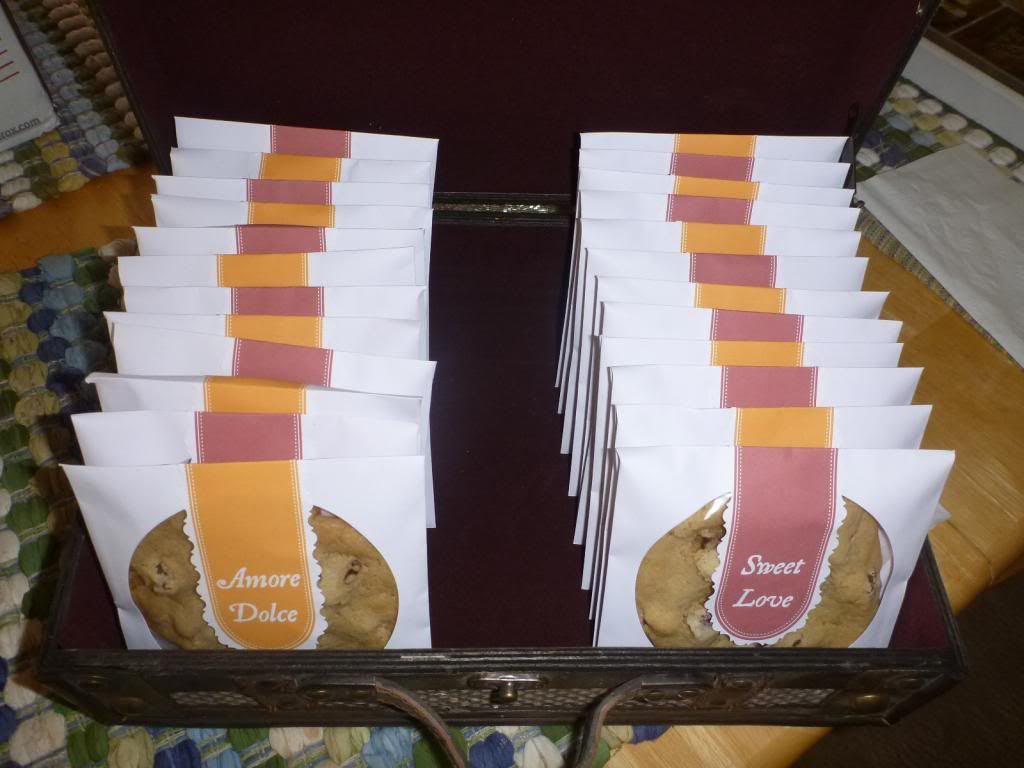 A free printable for you, here is the sticker labels. Just purchase whole sheet mailing labels and print like normal!
If you would like to make your own you can print them from
here
.
The bride and groom had such a great time at this not "girly" bridal shower as did all of their guests!