My friend Rebekah wanted to make her own gown for the Jane Austen Evening so I offered to assist her, since it would be her first article of clothing she's ever sewn.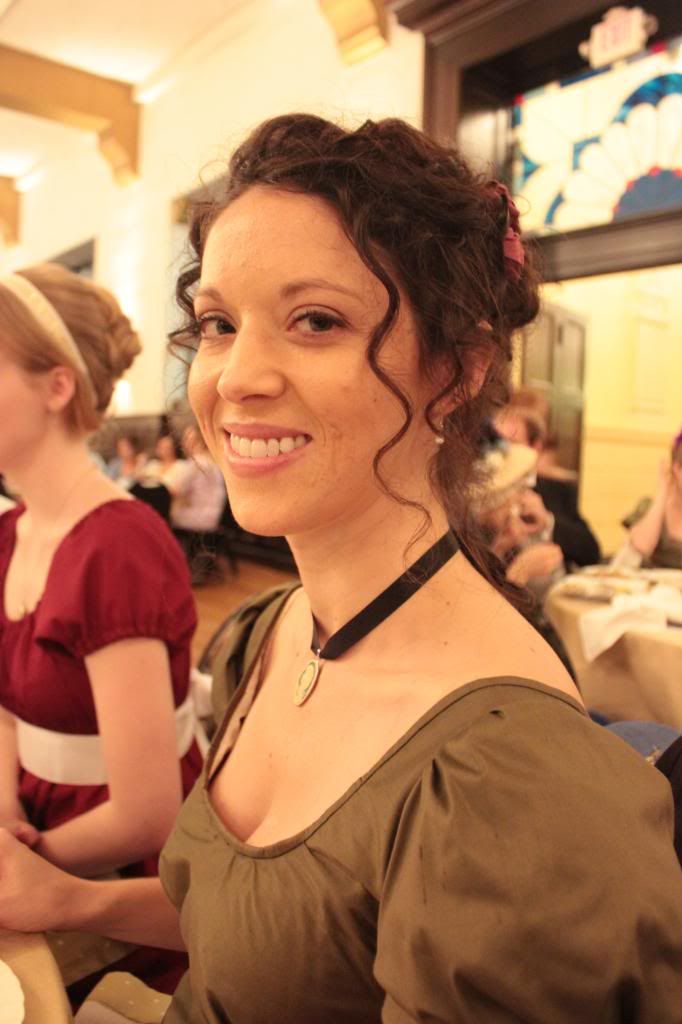 First we cut out all the pieces in muslin and sewed them together. We did a lot of taking-in and adjusting to make the pattern fit her.
We disassembled the muslin and used it to cut out the silk. Somehow things turned out differently when we sewed everything together....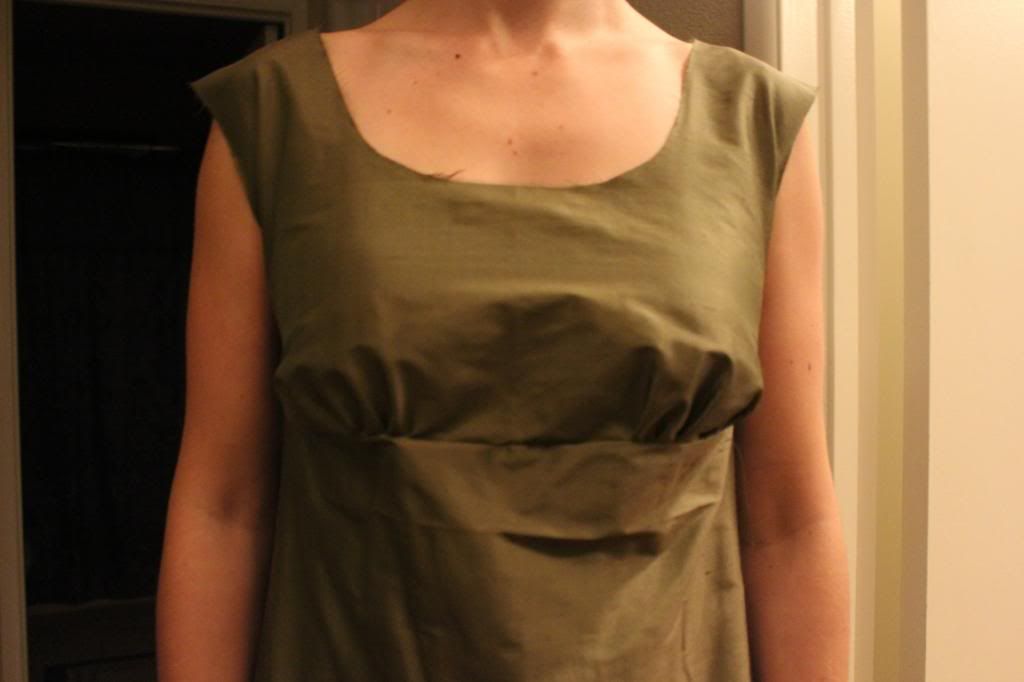 But after some more taking apart and adjusting it fit better.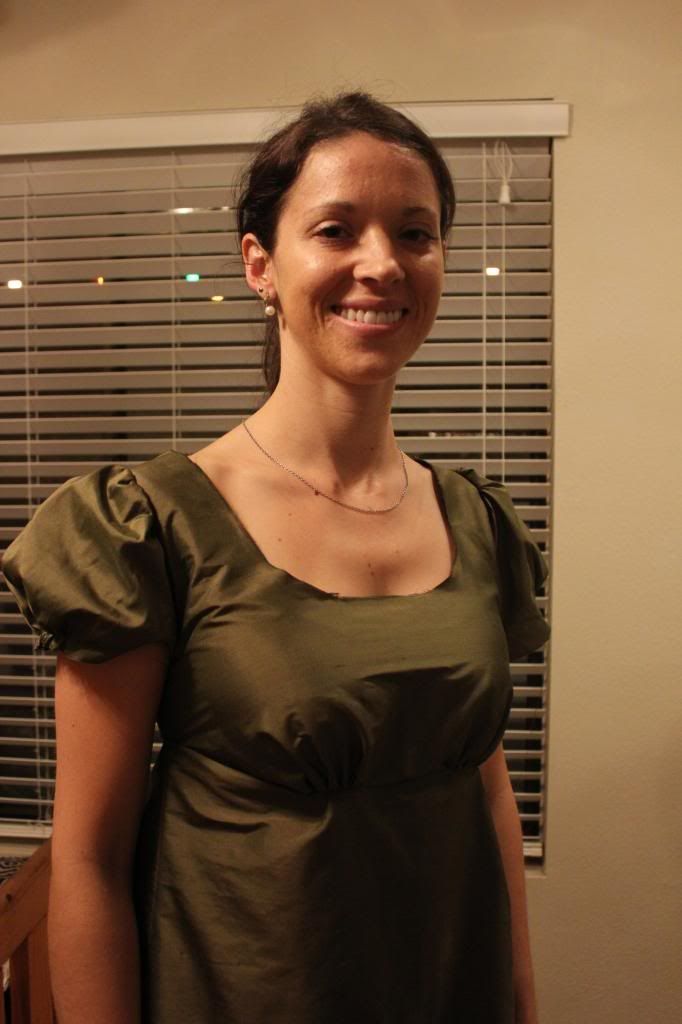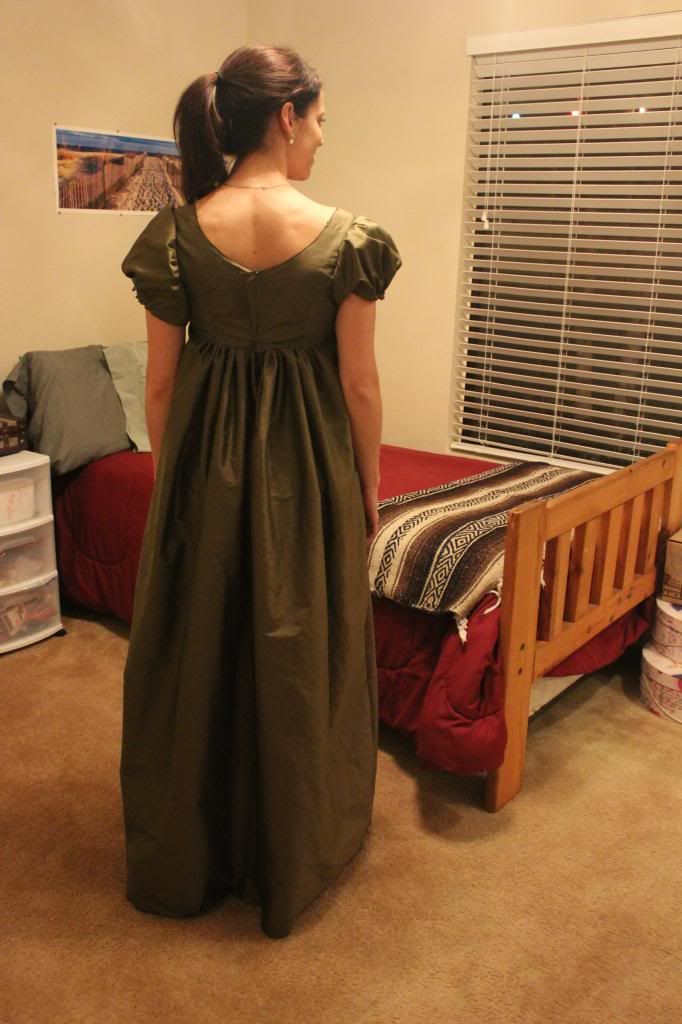 All that was left was finishing the edges, sewing button holes/buttons and adding the decorative ribbons.
I was quite proud of how Rebekah's dress turned out and she was quite the happy lady! Will you be joining us next year?