As the Christmas cards have been arriving Tinsel has been loving reading each of them. We first found him hanging from the line reading our own card.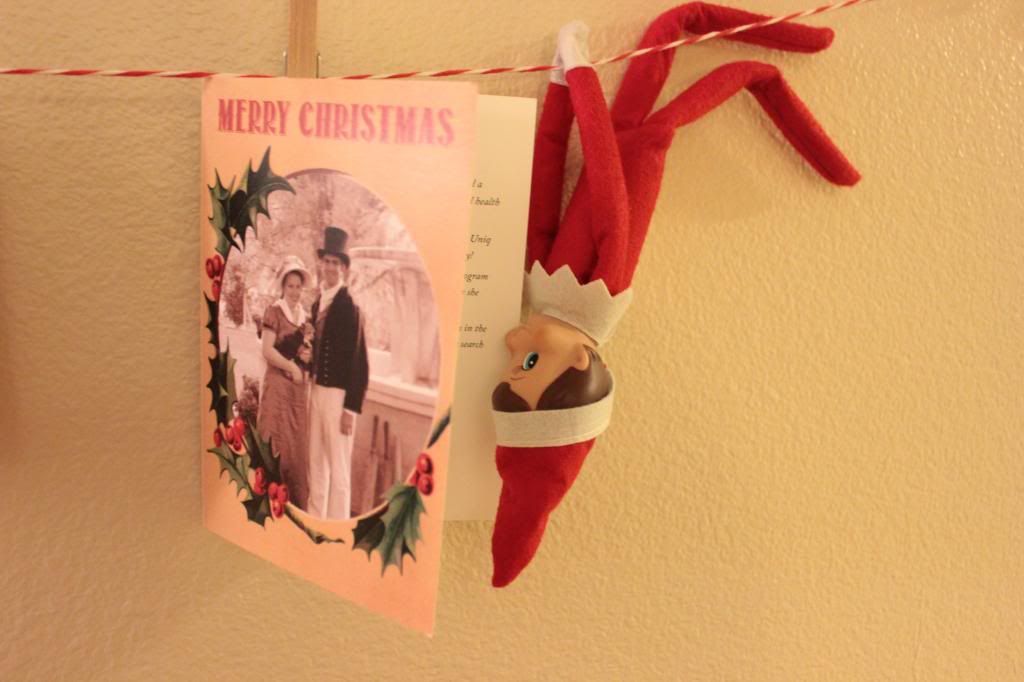 Then he moved over to the sofa to read this sweet card from Ben's Gram.
Lucy wanted to know what it said, so he sat with her and whispered in her ear.
Does your elf do sweet acts of kindness for the family dog too?