I have a little poem to go along with Tinsel's handiwork today!
I left my knitting on the floor
and when I came home I found someone else had done some more.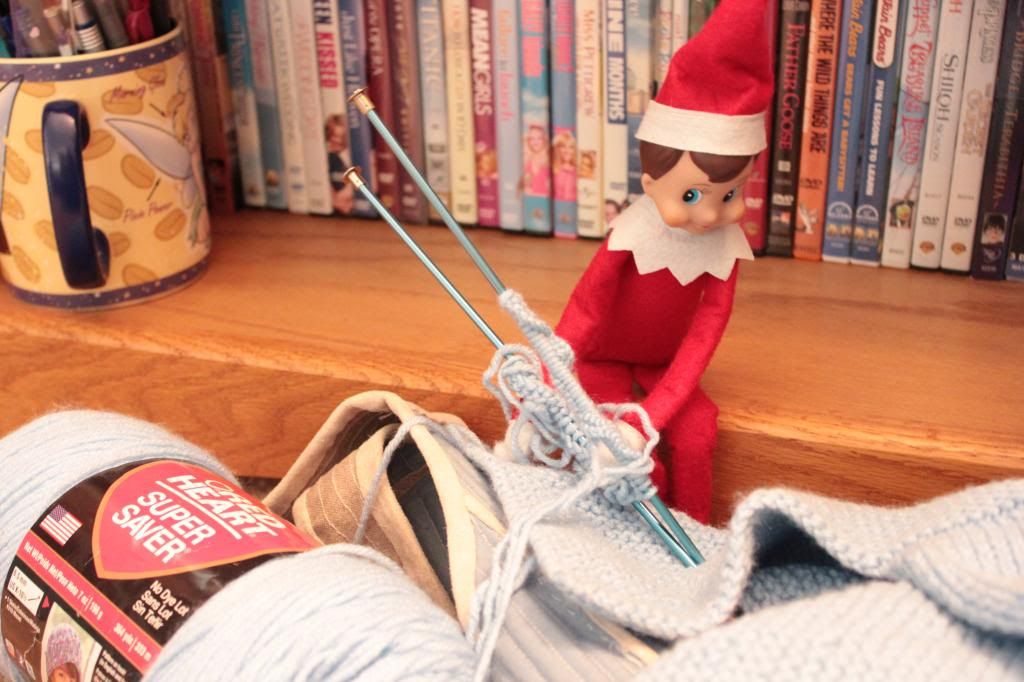 He had seen other elves helping to make shoes,
but knew that he had other crafts to choose.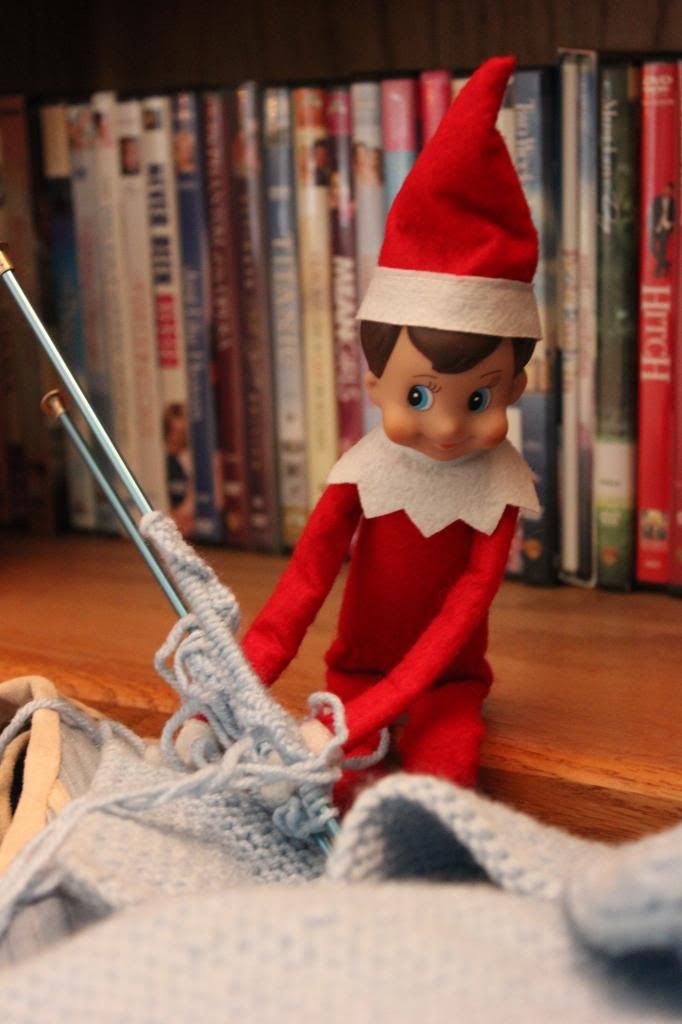 He saw that he could do things better,
and got to work on my blue sweater.