You may not believe this, but our tree only cost $20. Yup that's right! Check out how we made a small tree look a lot larger!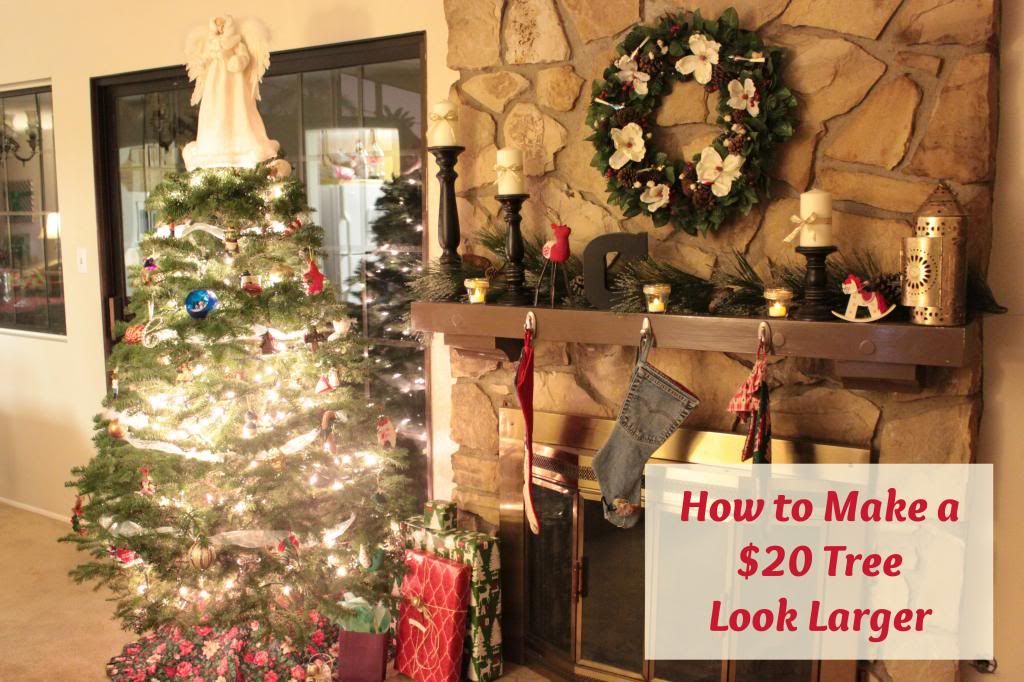 Our secret, we shop in the 3-5ft range at Home Depot. This year we arrived when they had just received a shipment so we had lots of trees to choose from. Even though it said it was in the 3-5ft range it was taller than me, and I'm 5'5"!
Then we raise our tree up on a stand. In years pasts we have used a hat box, but this year Ben built this little pallet out of some scrap wood in the garage.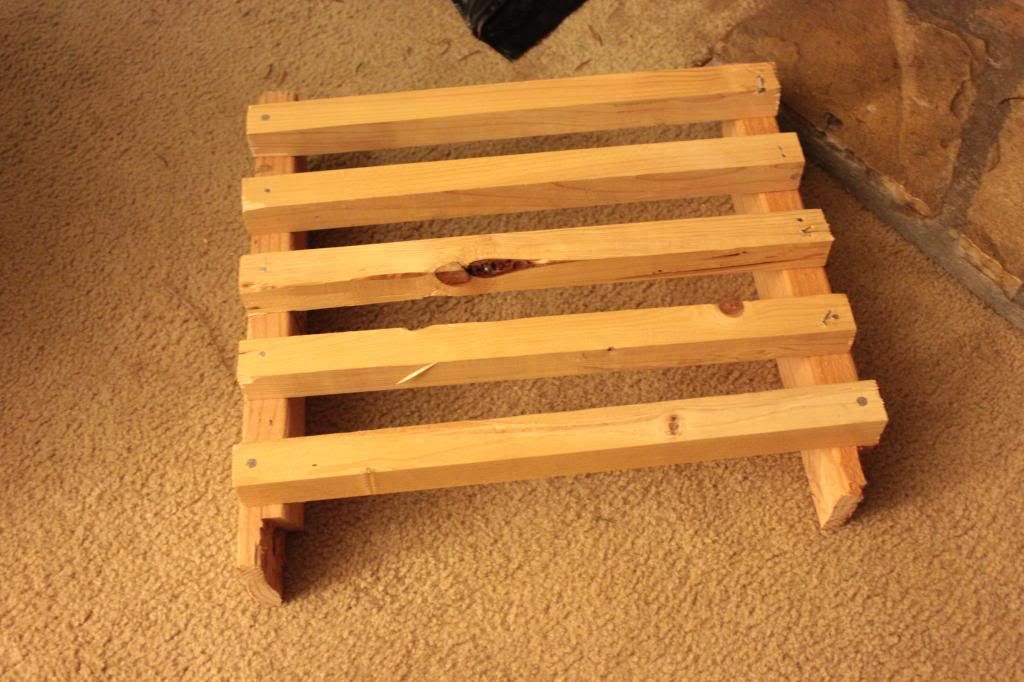 We also always use a trash bag on the ground in case we spill the tree water so it doesn't hurt the carpet.
Ta-da! This tree does not look like a 3-5' tree now does it?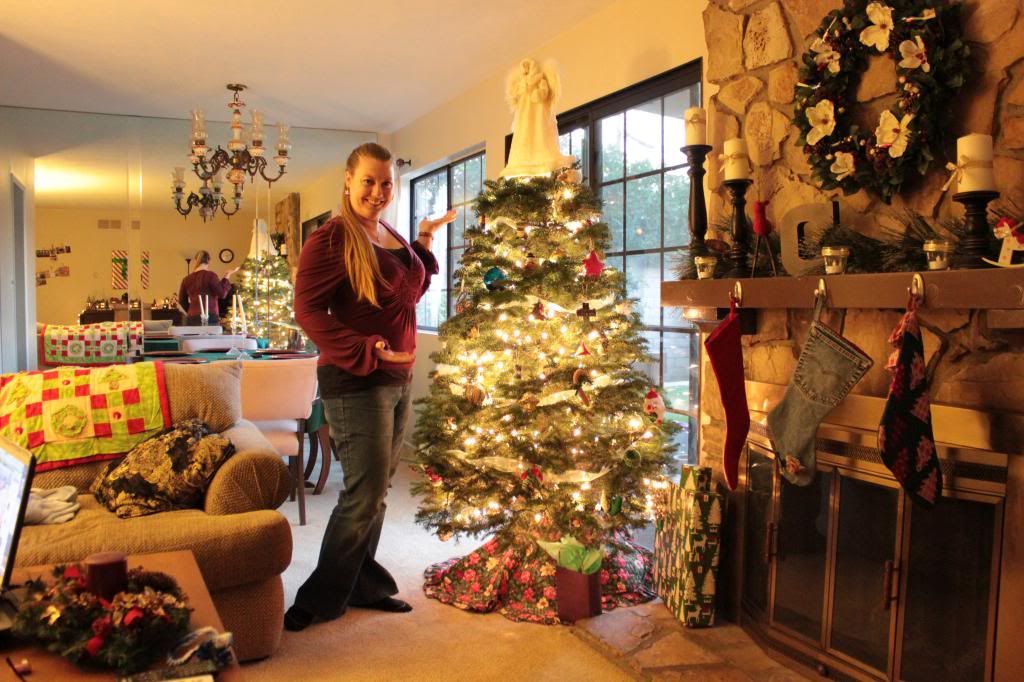 What are your holiday secrets? Got any good tips to share for next year?