Tinsel decided that he wanted to help me with the baking, so he pulled out his apron and was waiting for me in the kitchen!
We made my favorite holiday cookies: white chocolate cranberry oatmeal cookies and it's you're lucky day we're even going to share the recipe with you!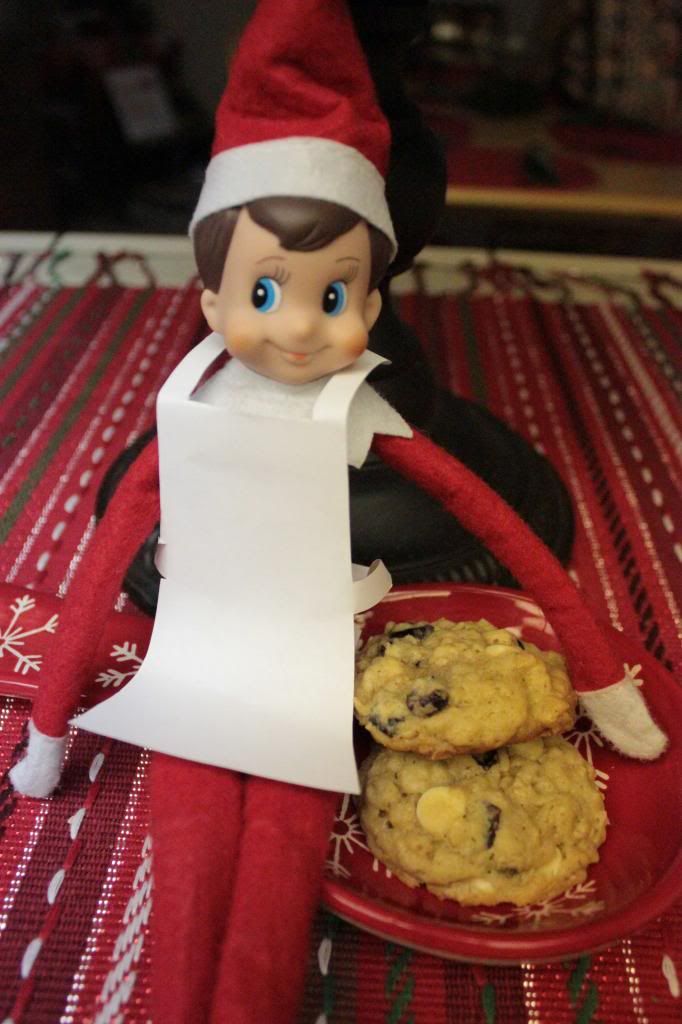 Here he is waiting for me to come into the kitchen.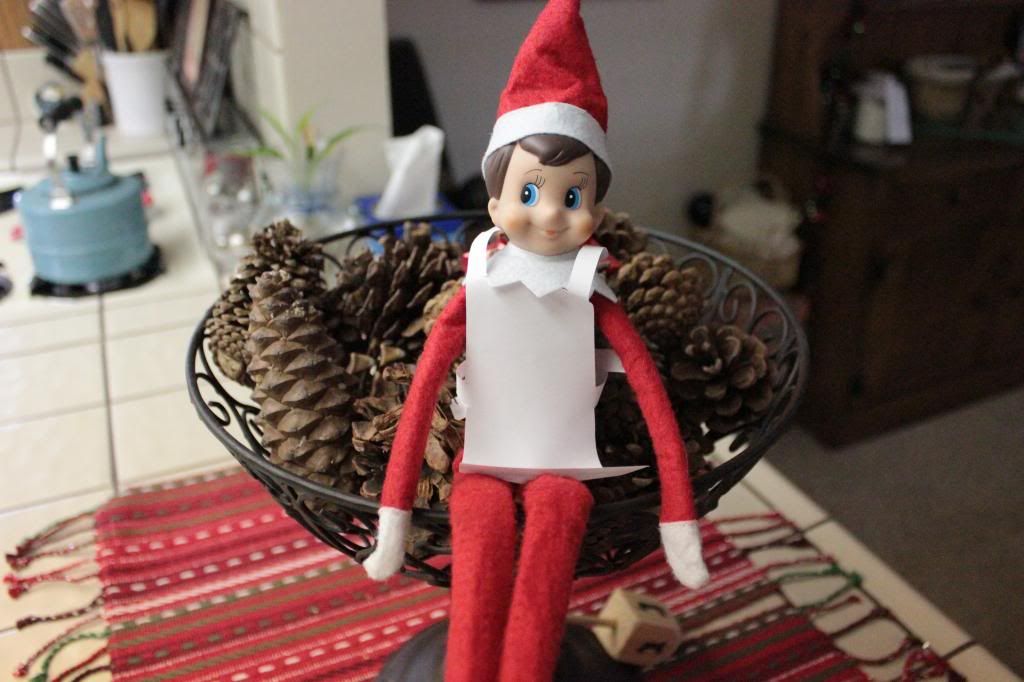 Tinsel is so strong, he even pulled out the stand mixer!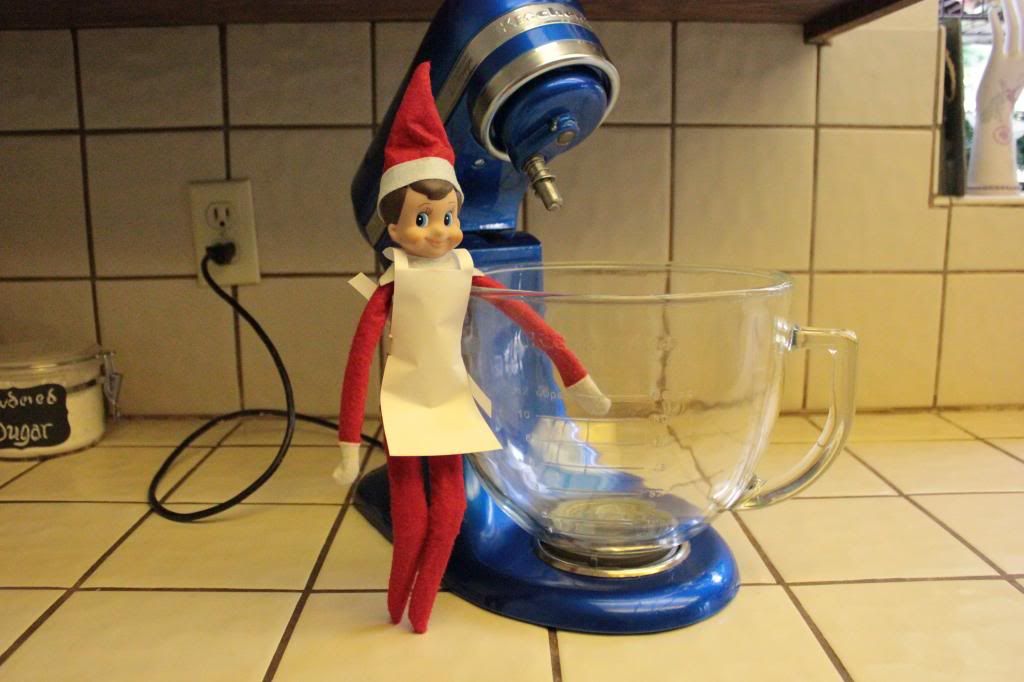 He helped me get out all the supplies we needed!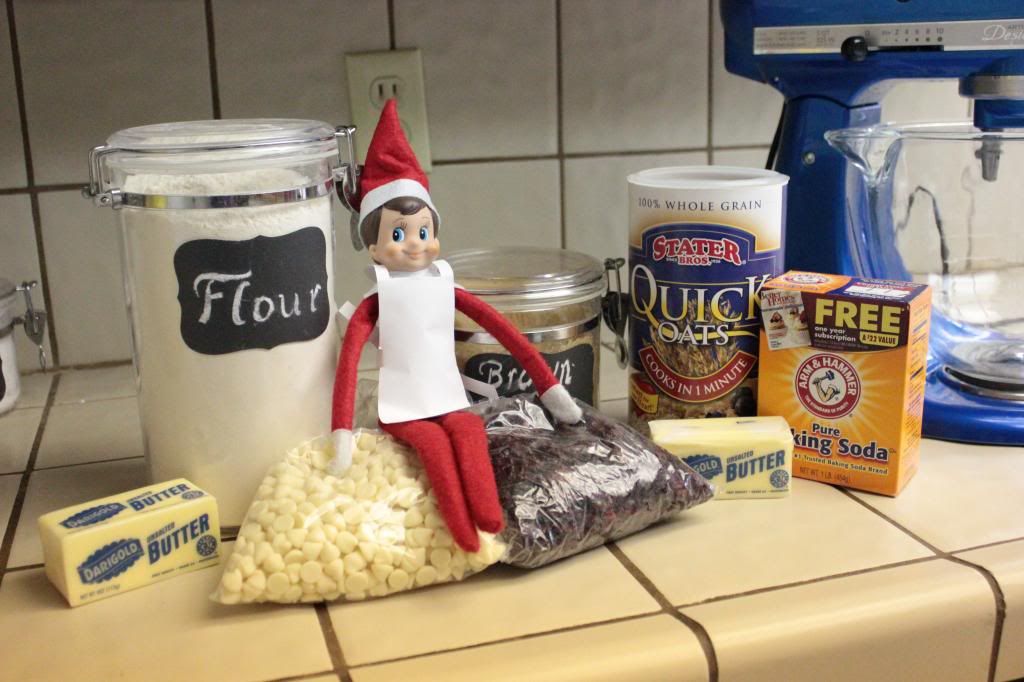 And mix them all together!
The cookies turned out great!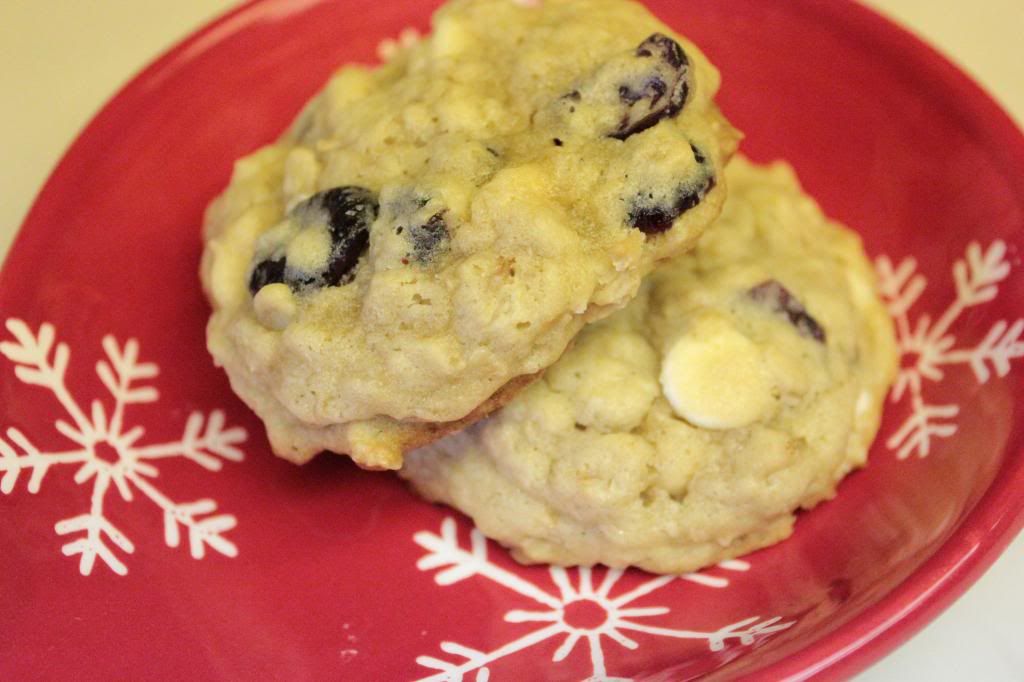 As promised, here is the recipe too! These cookies are so good, I made a double batch! Also, I like mine a little bit bigger so I did HEAPING tablespoons...
INGREDIENTS:


2/3 cup butter or margarine, softened
2/3 cup brown sugar
2 large eggs
1 1/2 cups old-fashioned oats
1 1/2 cups flour
1 teaspoon baking soda
1/2 teaspoon salt
1 6-ounce package Ocean Spray® Craisins® Original Dried Cranberries
2/3 cup white chocolate chunks or chips

DIRECTIONS:

Preheat oven to 375ºF.

Using an electric mixer, beat butter or margarine and sugar together in a medium mixing bowl until light and fluffy. Add eggs, mixing well. Combine oats, flour, baking soda and salt in a separate mixing bowl. Add to butter mixture in several additions, mixing well after each addition. Stir in dried cranberries and white chocolate chunks.

Drop by rounded teaspoonfuls onto ungreased cookie sheets. Bake for 10-12 minutes or until golden brown. Cool on wire rack.

Makes approximately 2 1/2 dozen cookies.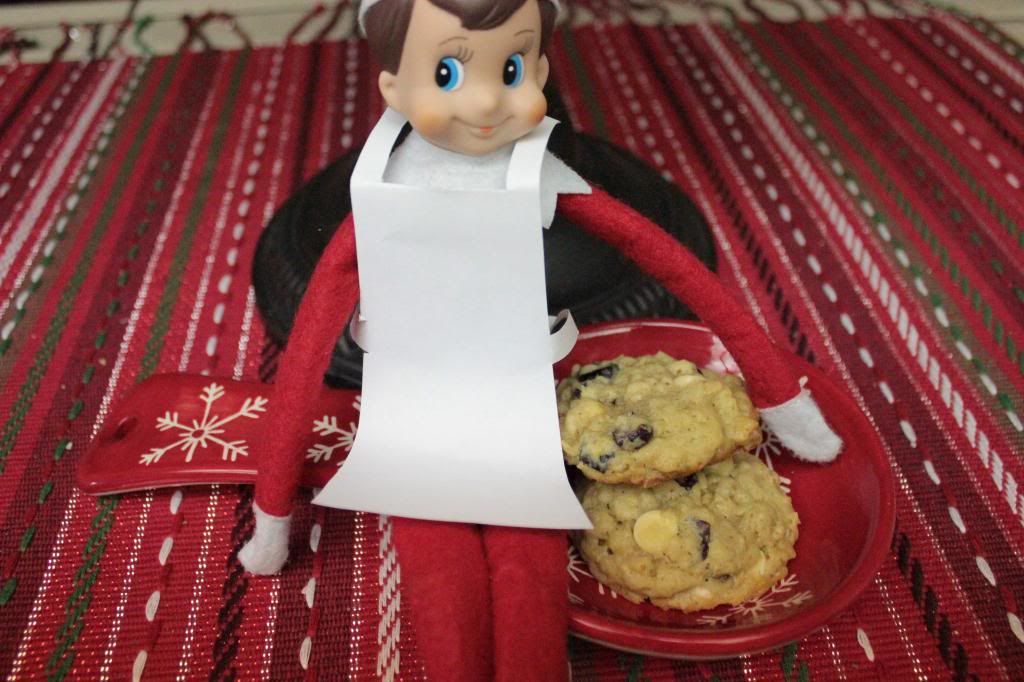 Enjoy!!!