The house is offically ours! Here we are on our first Saturday as new homeowners!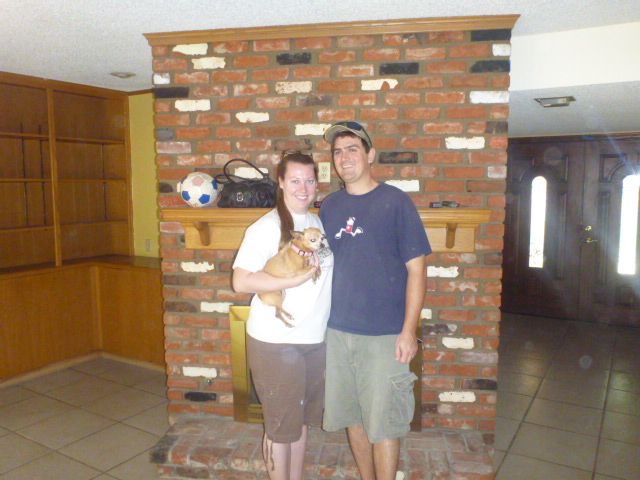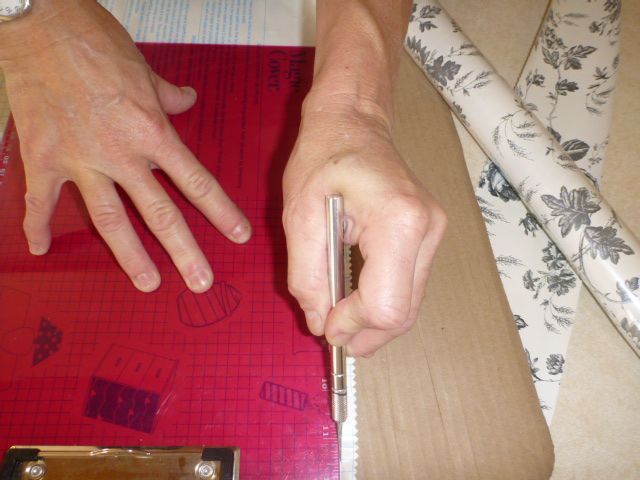 My sweet Mo-in-Law helped out with cutting and adhering the new liners.
And due to the house not being lived in for close to 6 months, the trees needed some extra water. My Dad was there to help them out!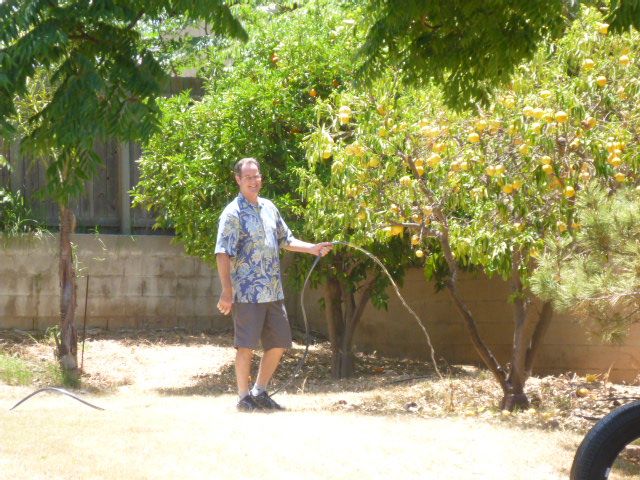 For some of our projects we are paying people with more expertise than us to take care of it 1. Scraping the popcorn off the ceilings 2. Painting the walls (we're doing this because my dad has a guy who will do the whole house for a really good price). While the drywall guys were working in the rest of the house I decided to work in the kitchen, it was conveniently tented off since it didn't have any popcorn.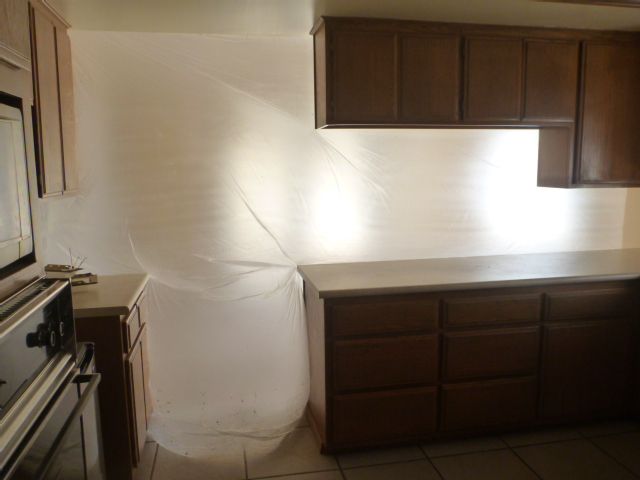 I decided it was time to clean the nasty brown grout! You can read all about my scientific method for finding the right product/procedure
here
.
Check out the progress on the ceilings! Fantastic!!!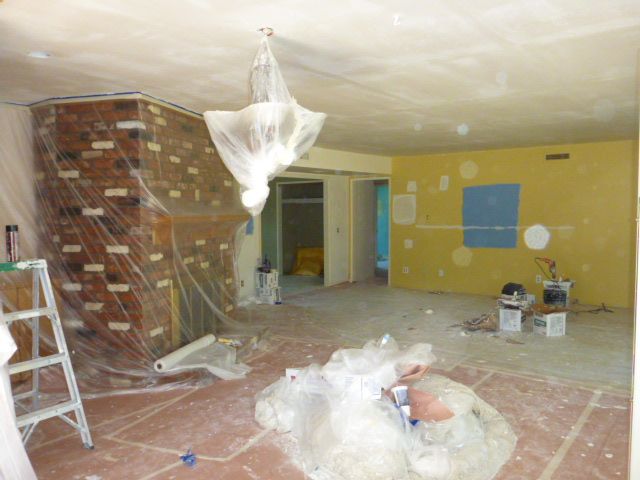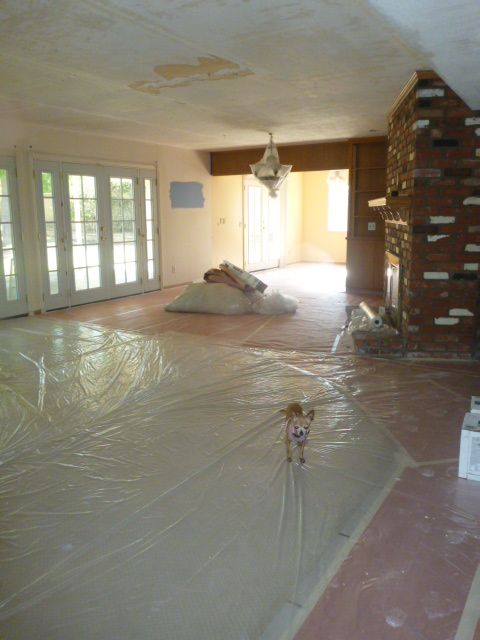 And now it is time to decide which shade of blue! Hmmm decisions decisions!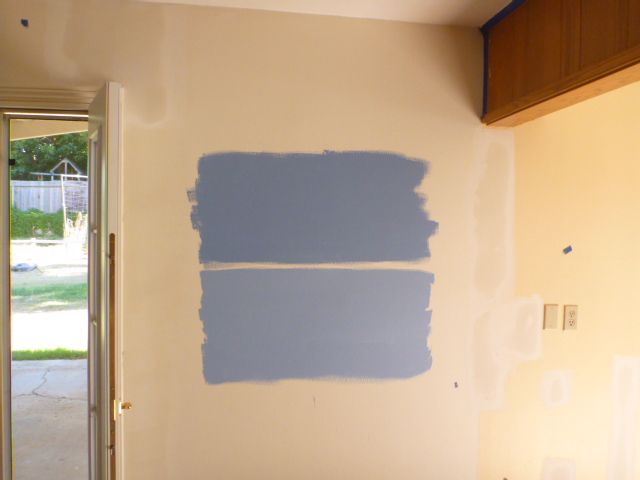 Lucy demands to be a part of the action everyday, but by the end of the day she is wiped out and glad to bucked into her bed in the car.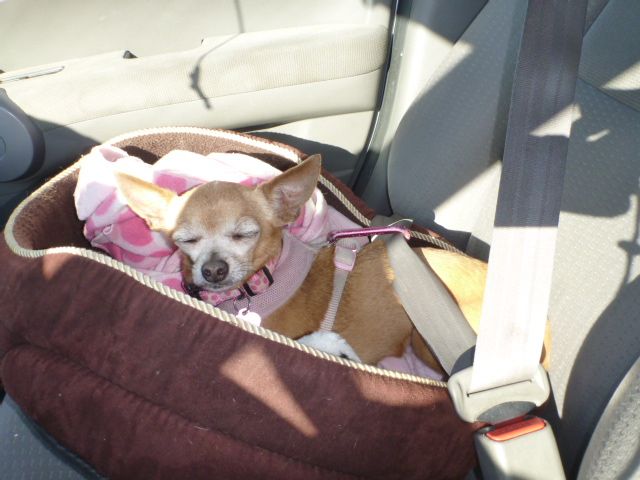 More updates to come soon! You'll get to see which blue we chose!