Elves are fantastic musicians! We didn't know that Tinsel played the piano, but when he began tickling the ivory we caught on!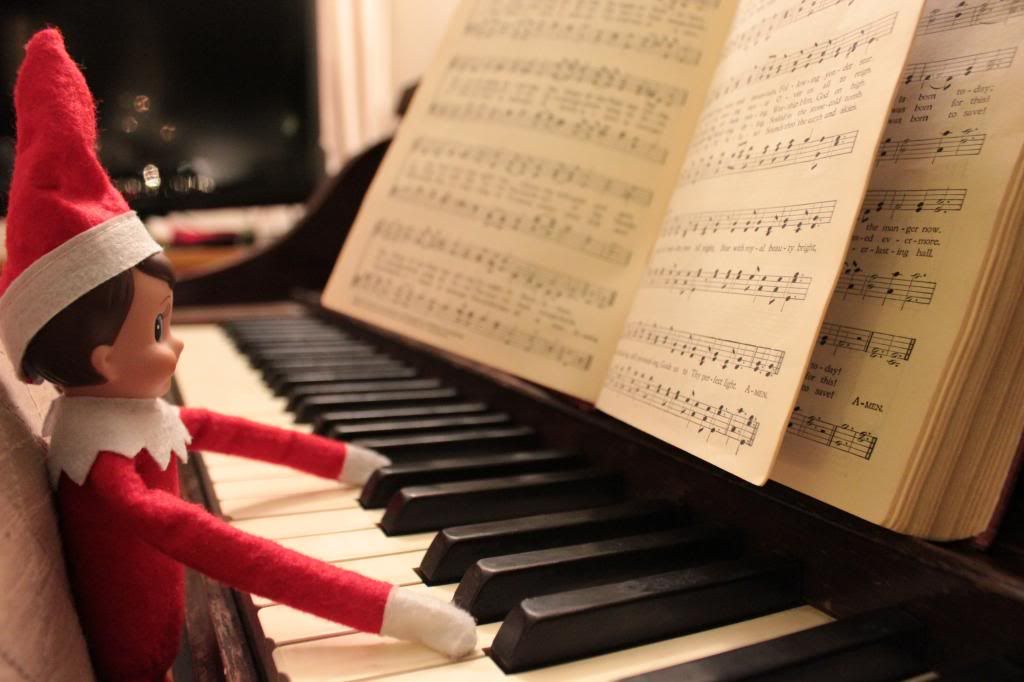 Tinsel can play all sorts of songs, but his favorite are Christmas songs.
He did need a little help with turning the page...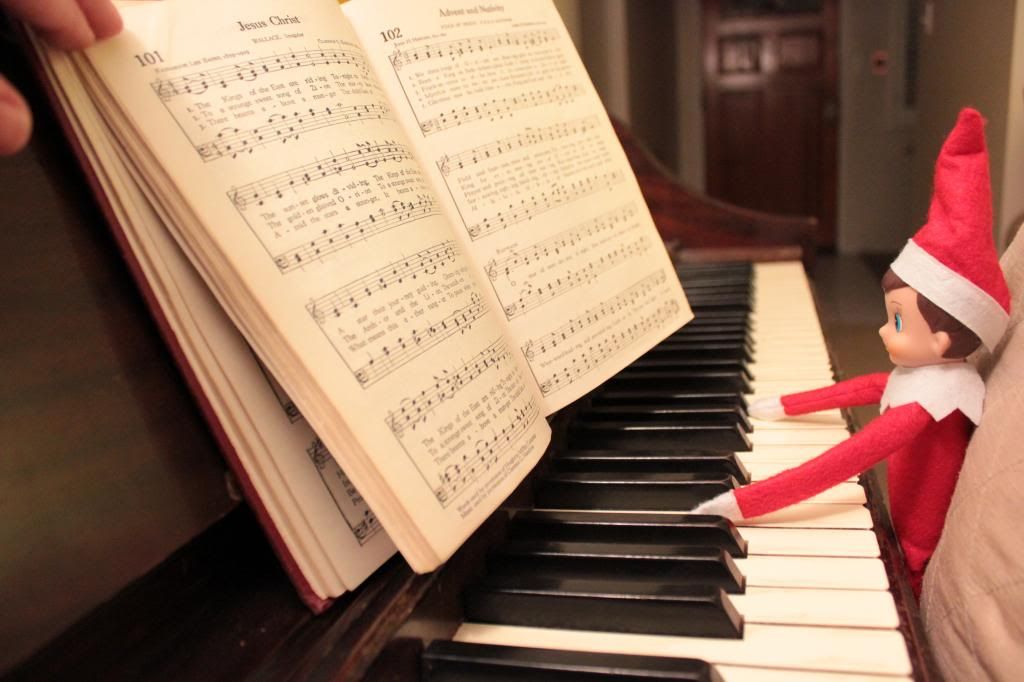 I look forward to evenings caroling together. Does your elf play a musical instrument too?