Have you heard of the
Elf on the Shelf
book? It has been all over Pinterest and all that my friend Laura and I can talk about! For those of you who have not let me explain, no there is too much, let me sum up! (to quote Inigo Montoya from The Princess Bride)
Elf on the Shelf is a box set of the book and the elf seen in the book. The book tells the story of how the elf
(you will need to name your own) gets sent to you from Santa at the holidays. He comes to see how you are behaving and each night he flies back to the North Pole to report to Santa. The book even includes rules (thank you!) about how you cannot touch him or he will loose his magic and how Santa says he is not allowed to talk to you. Each morning when you wake up it will be a game to see where he is hiding in the house!!! - This is where the fun comes in!
The grown-ups are having way too much fun "hiding" the elves out there! I don't have kids yet, and I really wanted one so that I can play along too! We have decided to name our elf Tinsel but we won't complete his certificate until the year of our first child's Christmas.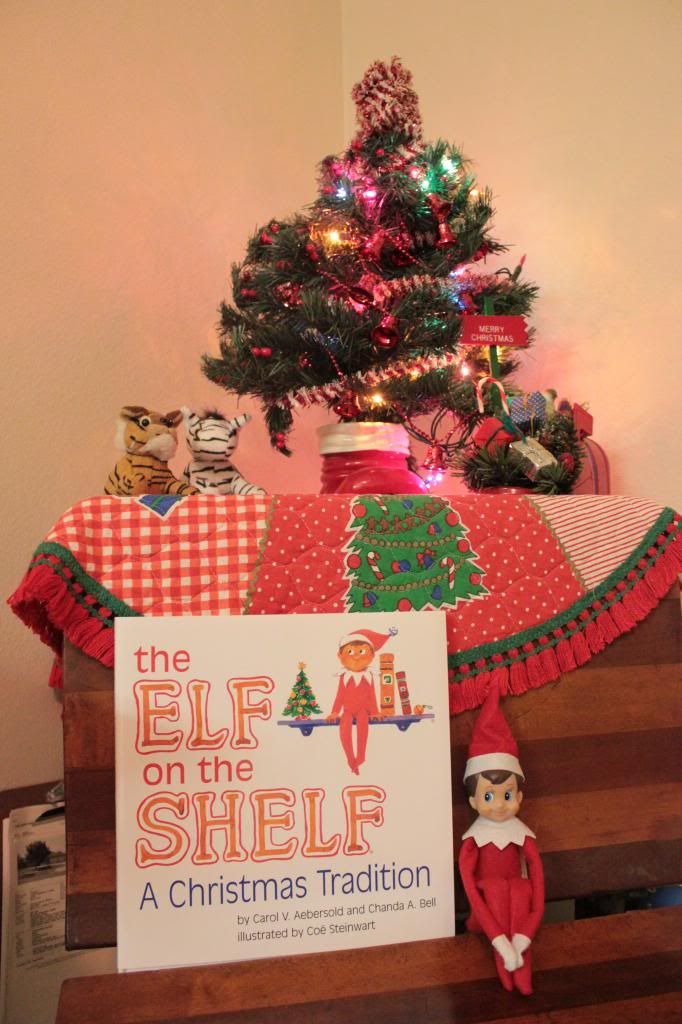 Come back later to see where Tinsel has been hiding around our house!