Want to make an easy and cheap centerpiece? Let me show you what I did this year!
All you need is large vase, a tall bud vase and a trip to the $ store for ornaments and fake poinsettias! I already had the large vase, which I have multipurposed around the house several times already and I have several tall bud vases.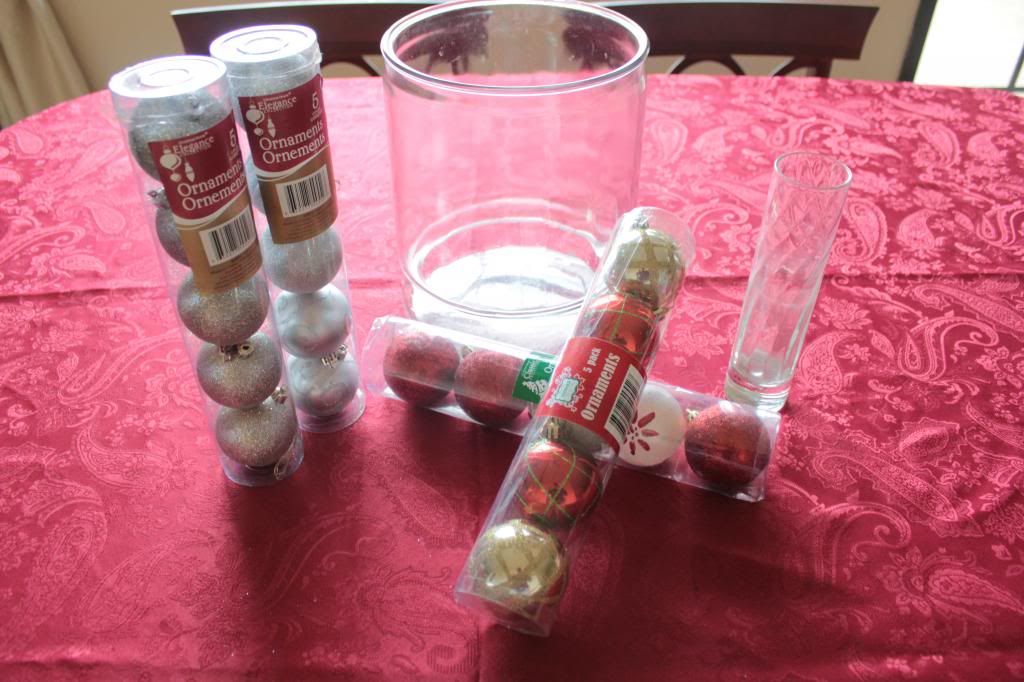 First insert your bud vase into the center of the large vase.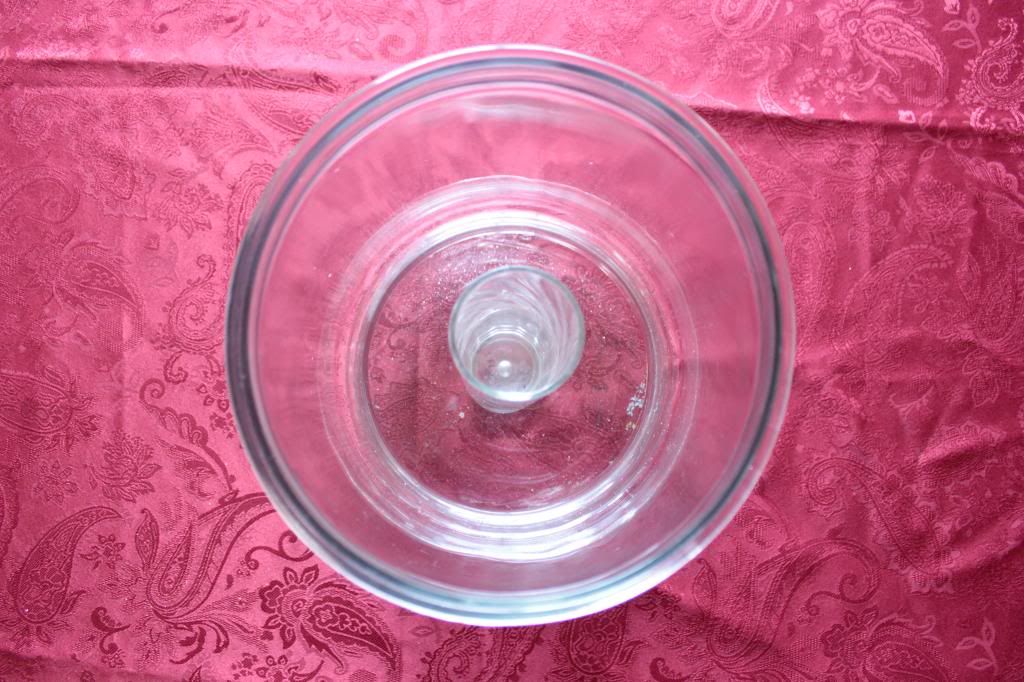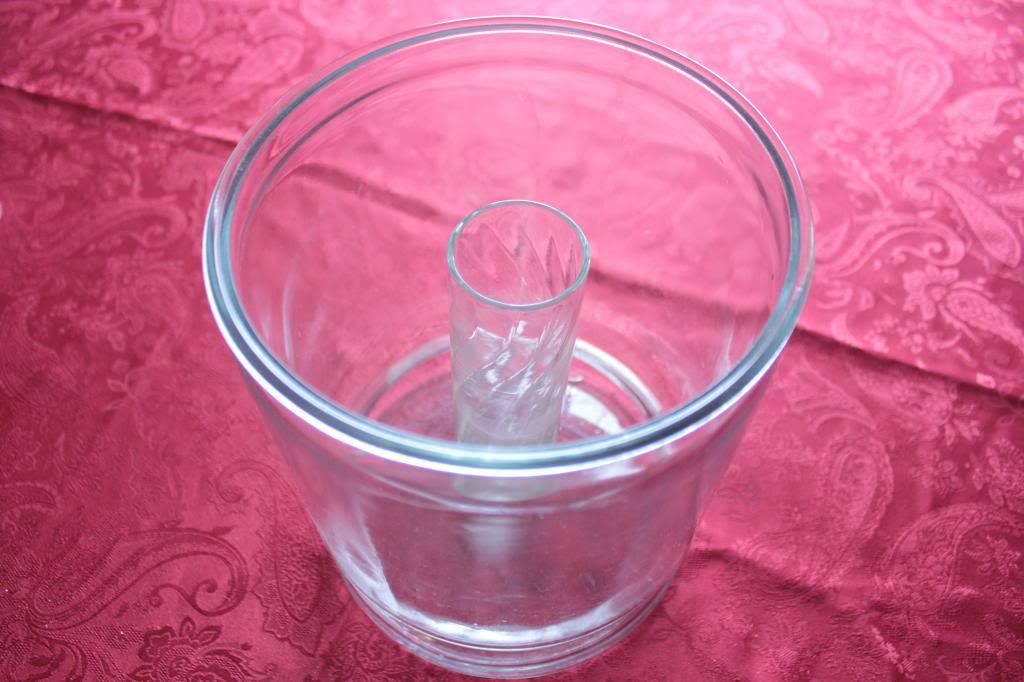 Then surround it with your ornaments.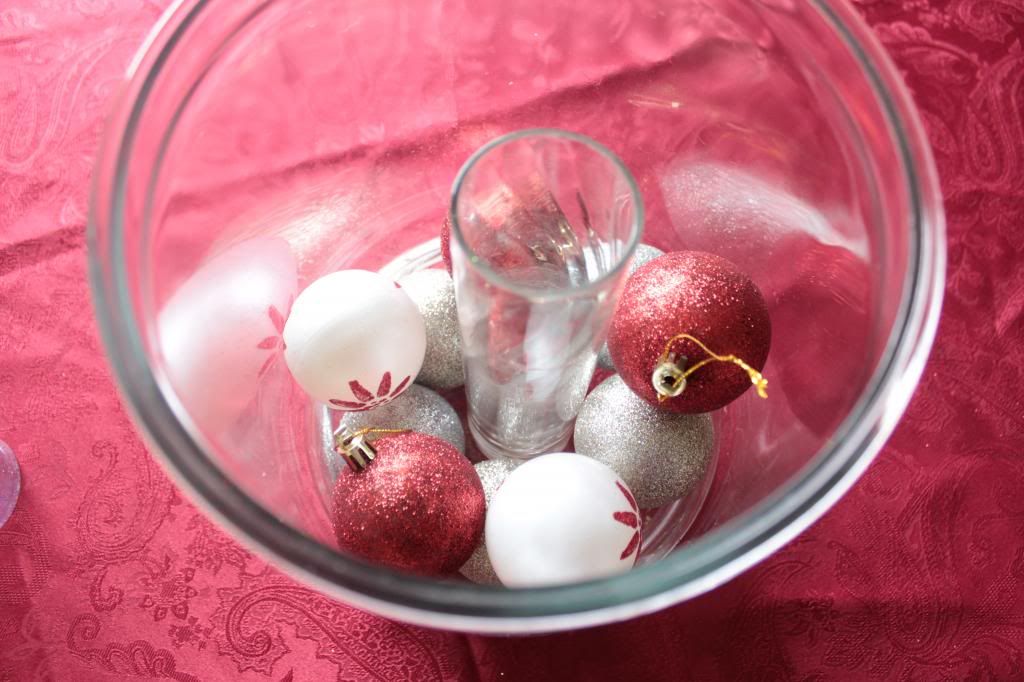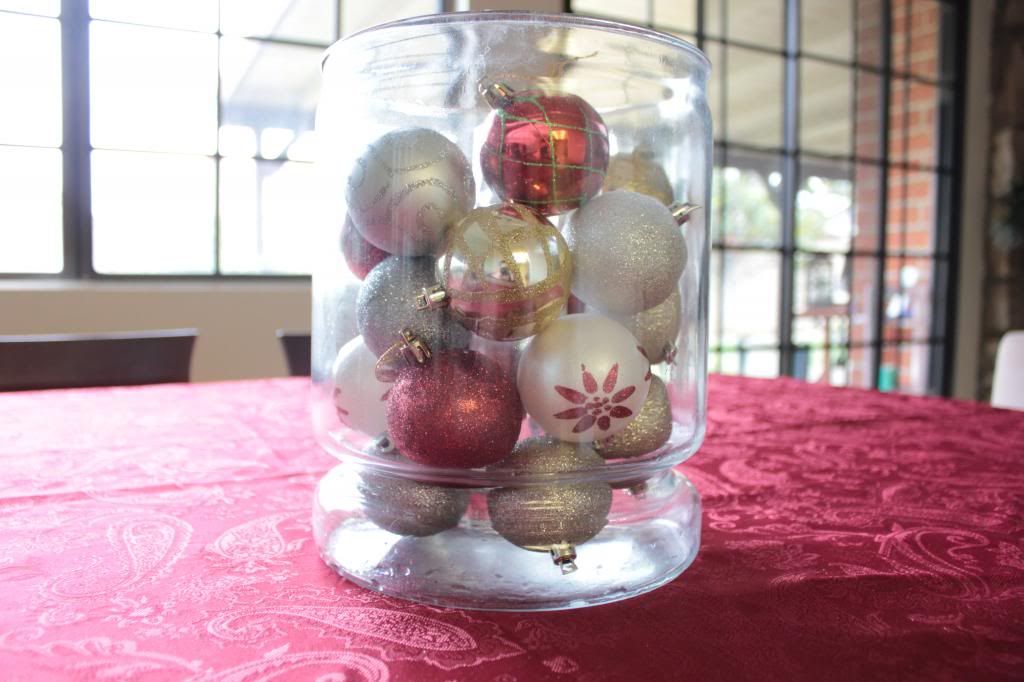 Finally, fill your bud vase with stems of poinsettias. Wa-la!
At first I filled the bud vase with some white silk flowers that I already had, but I thought they looked too skimpy.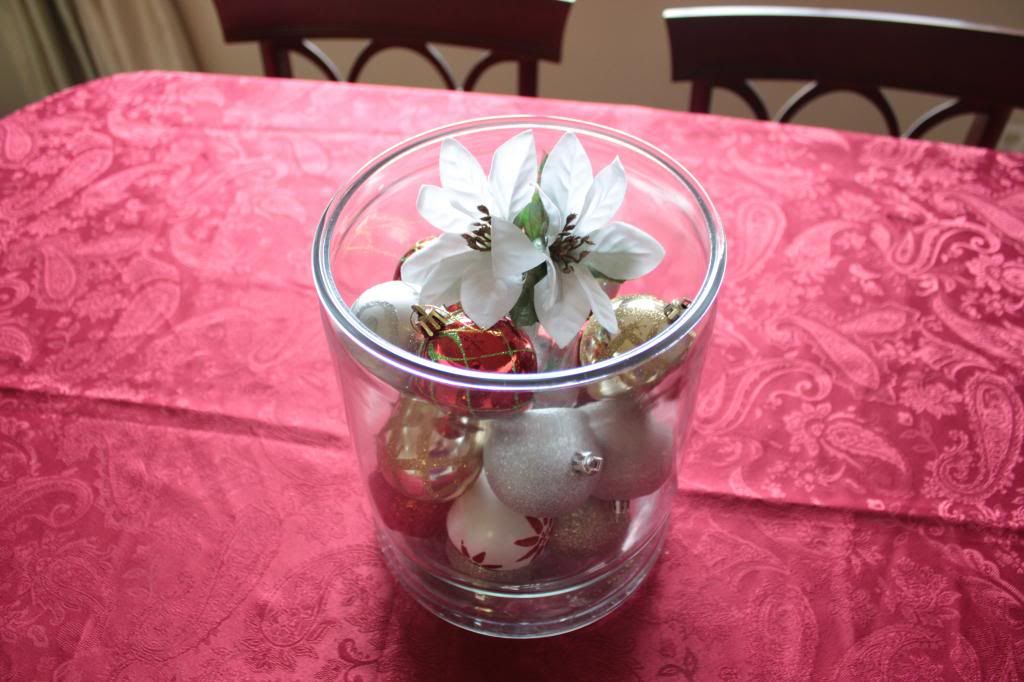 I decided to pick up some silk poinsettias from the Dollar Tree, this is three clusters together.