In years past I have taped my holiday cards to a blank wall. This year I decided that I wanted to decoratively hang them. Here is my easy solution!
At Target in the dollar section they have bakers twine, I was so excited I bought several packages for decorating packages and this project too!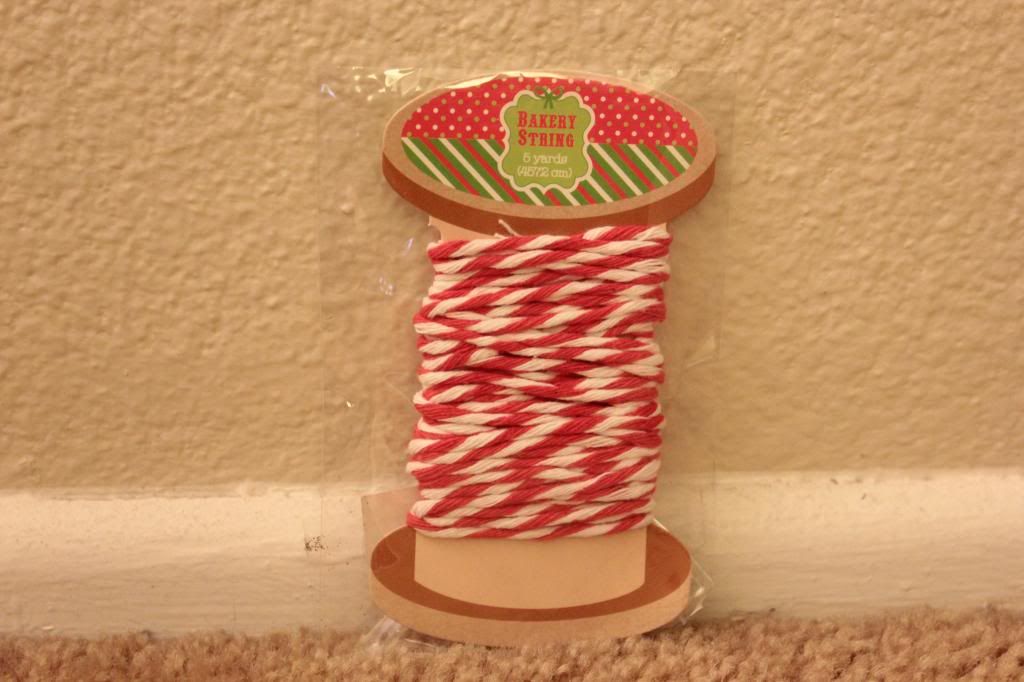 I already had some extra sticky hooks, but they are easy to get. I attached the stickies, peeled them, and stuck them an arm's width apart on the wall. Then I tied the baker's twine on the sticky hooks.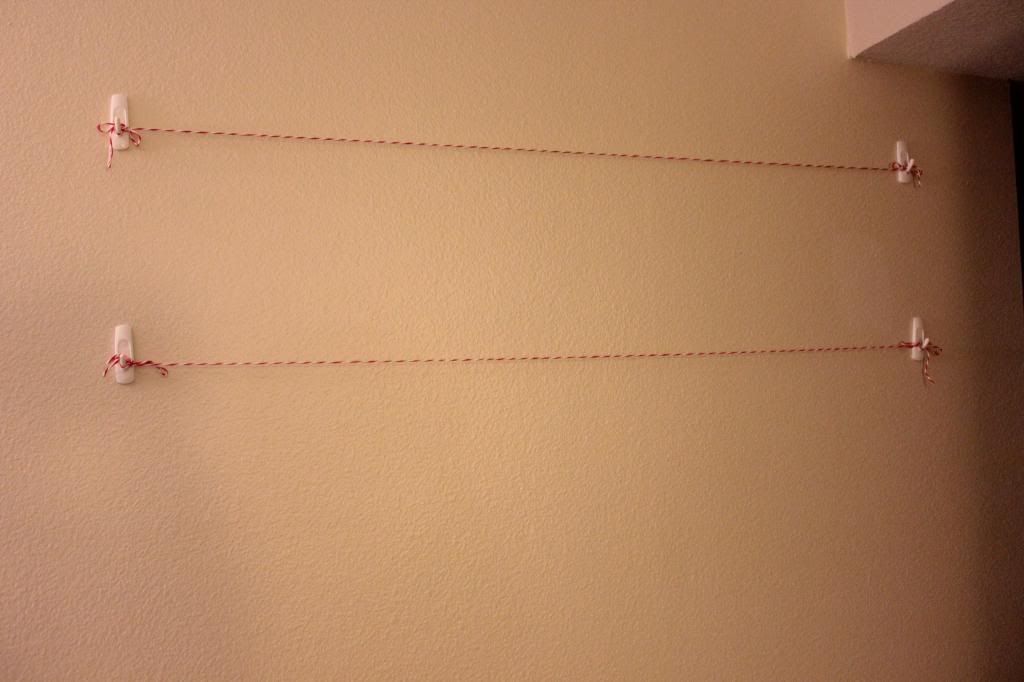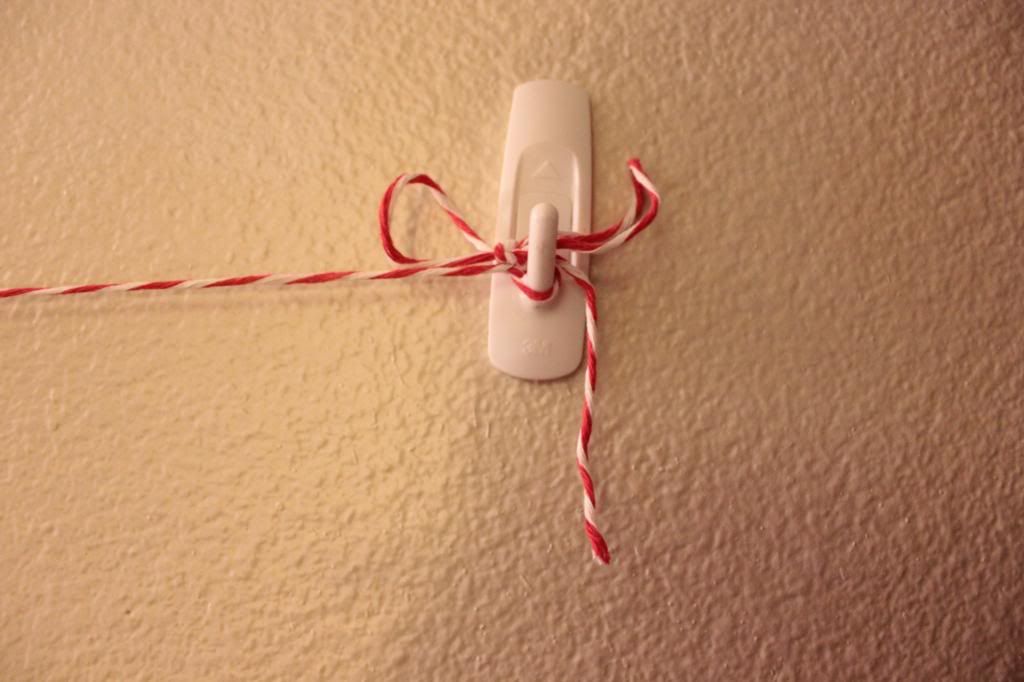 Then I took some clothes pins and attached my Christmas cards that had arrived. The card on the right is our's this year - Ben designed and printed it!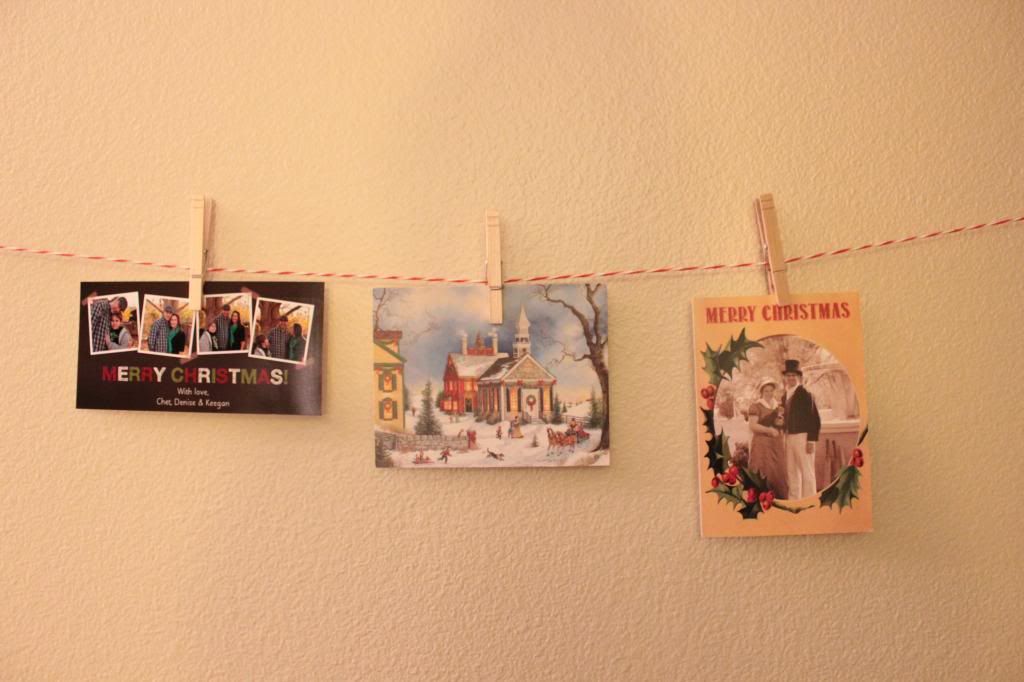 Slowly our card collection has been growing. Each time a new card arrives I'm so excited especially when it is someone I haven't seen in a while!
How are you displaying your cards this year?